Any 360° 3d model downloader

Products:
---
3dRipper Lite
3dRipper Lite is a specialty 3d model downloader, it works by extracting 360° preview from WebGL into 3d downloadable and readable format such as OBJ, FBX & .blend, which can be loaded and used in modern software such as Blender, 3dsMax, Maya and Unity.
3dRipper Lite is the limited (demo) version of 3dRipper Pro.
3dRipper Pro
3dRipper Pro is the extended full version of 3dRipper Lite. It comes with all functions, full features and unlimited downloads.
3dRipper Lite
3dRipper Pro
Daily Downloads
10 models
Unlimited
Export Formats
OBJ
FBX + OBJ + Blender
Animations
Normal/Specular Maps
If you need any help, contact us.

models.ripper@gmail.com
How to use ?
---
[ 1 ] Find the 3d model you want to download. from any
Supported sites
.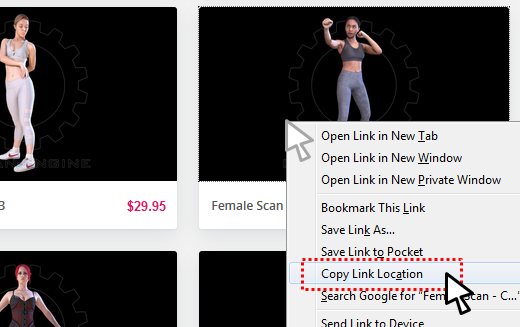 [ 2 ] Paste model's URL in the 3dRipper Tool, and click [Download] button.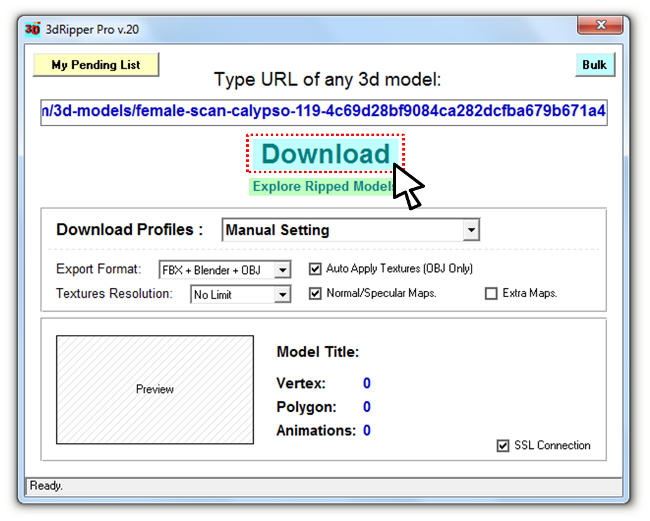 [ 3 ] Wait a few seconds until the model is being prepared with all textures.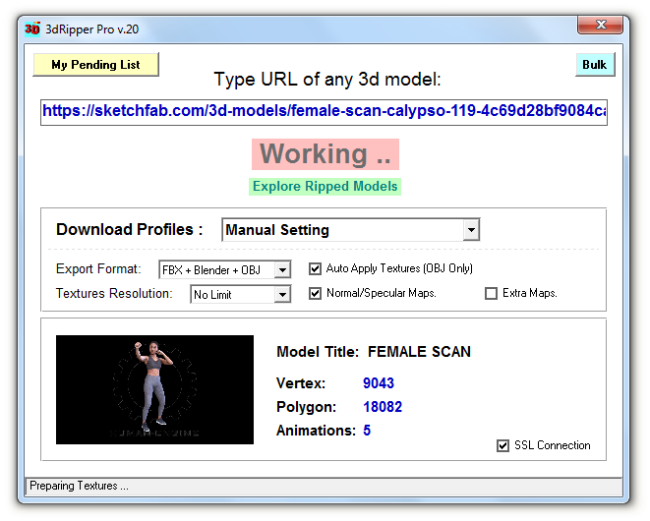 Thanks everyone for supporting us!
3dRipper.com (c) 2017-2023 v1.18 b2
models.ripper@gmail.com .